Our Procedure
Using Al Itihad Debt Collection agency procedures to collect unpaid debts has its advantages, there are a wide variety of benefits that can be gained from outsourcing your debt recovery services.
Our Prcodure of debt recovery is based on two things
1. Amicable Settlement: The main method provided by our firm is collecting and settling debts in an amicable way by adopting all possible means.The advantage of this method is to avoid judicial expenses before courts whatsoever grade may be.
2. Judicial Decree: The last step we adopt is judicial decree. If all the means of amicable settlement failed, we refer the matter to the court vide one of our affiliate legal office after taking the approval of the client.
Office Fees
Al Itihad Debt Collection Office Fees represents in certain percentage of the amount claimed.Such percentage is determined according to the claimed amount and an additional amount being as general expenses to be be apid in advance upon signing the agreement and which required for the collection process and it is determined accordsing to the total claims and sites of the debtors. This amount shall be paid once upon sigining the agreement and is non refundable.
Amounts Collected
Cheques
In case of Collection of the claimed amount by cheque from the debtor shall be made in the name of principal whether such principal is person or company,We hand over such cheques to principal or his representative and keep the copy of the receipt.Our fees shall be collected according to the cheque amount by cheque from the client in th name of Al Ithihad Office
Cash Amount
Cash Amounts collected in favor of the clients will be deposited in the office account and a cheque for the client will be issued to the client after deducting office fees.
Cases Outside UAE
Al Itihad Debt Collection Office is having well experienced foreign debt collection agencies to deal with the cases outside the UAE. In case of transferring the case outside UAE to foreign collection agencies,Al Ithihad Office shall deduct 10 percent as collection commision from the amount collected in addition to the actual foreign collection agencies fees and expense which shall be deducted directly by foreign agencies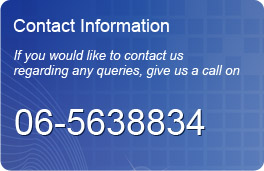 Documents needed for taking necessary steps
1. Power of Attorney attested by the notary public by which we represent the client in his claims against the third party
2. An Agreement will be drafted including all terms and the office fees signed by the principal & Al Ithihad Office.
3. The office shall be supplied with all dishonoured cheques, bills and documents proving the debt as detailed bythestatement ofaccount.
4. The office shall be supplied with all details of the opponent such as his full name, telephone number and his location.