Welcome to


Al Itihad Debt Collection

Al Itihad Debt Collection is regarded as one of the pioneer office having vast experience in collecting, settling and re-scheduling debts in an amicable way. The great economic development, trade,exchange & the great progress which the gulf area has witnessed necessitates new enactments to cope up with such developments. With the increase of the commercial companies practicing in the state & the nature of dealing between the companies and their clients requires the role of an independent party essential to refer to in case of any dispute. Al Itihad Debt Collection is one of the few offices established on legal & management background to settle such disputes of courts and thereby saving a lot of money & time for our clients.

We conduct direct meeting with the opposite party and the session is attended by staff having full knowledge of state laws applicable in collecting debts and dispute & thereby minimizing time needed for such collection reaching up to positive result without referring to courts
Debt Recovery for Credit Cards

Al Itihad Debt Collection Office offers the service to recover the debts in association with credit cards with minimum hassle and low costs.
Cases Outside The UAE

Al Itihad Debt Collection Office is having well experienced foreign debt collection agencies to deal with the cases outside the UAE.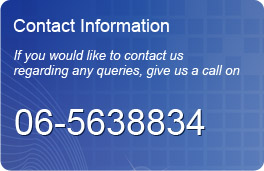 We have been using AIDC since February 2009 and in the first two months of handing them our accounts, they had more success extracting money from bad payers than the previous two collection agencies we had been dealing with.
_Muhammad Khan
Jimkhana Group